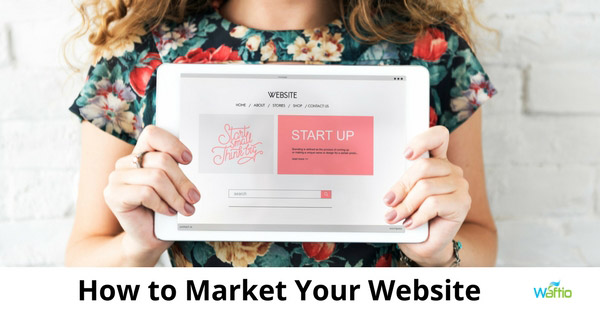 Back in the late '90s, only a handful of businesses had an online presence, so digital marketing wasn't very competitive. But it's a completely different story nowadays. Organizations of all sizes, industries, and sectors are on the internet today, each vying for the attention of their target audience. In order to market your website, you need to optimize it. Fortunately, there are many ways to do this.
To successfully grow your website, it must be:
Fast
Slow websites are not appealing to both people and search engines. Visitors close websites that take too long to load, while Google's algorithm ranks them lower in search results. Also, with so many other websites to check out, there's no reason why people won't switch to faster websites instead. So if you don't want people clicking X on your homepage, remove the clutter such as too many third-party widgets and non-optimized images.
User-friendly
A complicated layout drives people away. It's better to stick to something clean, simple, and usable. Ensure that navigation is straightforward so that visitors can browse without getting lost. Also, don't forget to make your site fit for mobile devices. Because most people use their smartphones and tablets to go online, it's important for your site to be easily viewable on smaller screens.
Substantial
Content is still king. Marketing can only do so much like attracting more visitors. But engaging with them and making them stay? That's all about content. Fortunately, you don't have to rely on just articles if writing long blocks of text is not your strongest suit. With today's multimedia options, you can create infographics, make posters, shoot videos, produce music, etc. It doesn't matter what form the content comes in as long as it's high-quality.
SEO-ready
SEO is still one of the biggest factors that help determine the success of a website. Therefore, don't ignore SEO when designing your website. Fill out the meta title and meta description, add relevant keywords to your post titles and subheadings, and lastly, supply alt tags with descriptive text for your photos, add keywords to URLs. These little things go a long way in making your website more discoverable by people and search engines alike.
Subscriber-ready
Getting visitors is not enough. What really matters is turning them into potential leads, and one way to do that is capturing their information via a subscription box. But to get people to subscribe, the subscription box should be visible without being intrusive and enticing without being pushy.
Also, it should ask for minimum information such as email address, as opposed to a detailed form with multiple fields. People don't have the time to fill out a full questionnaire, plus they are less likely to share a lot of information on a website they still don't know well enough.
Just keep it basic in the beginning; once you've established a good relationship with your subscribers, you can ask for more details later on.
A successful marketing campaign begins with a good foundation. Once you've built a website with the aforementioned characteristics, you can expect to get stronger results from your campaigns.