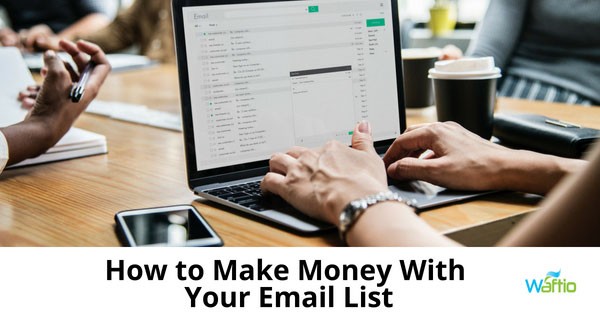 Email marketing is not dead– not even remotely close to dead. In fact, data shows that the impact of email marketing may actually be increasing every year. A record number of new email accounts are still being created every year. The average email user is receiving more emails today than at any other time in the past.
Rather than being used as a form of interpersonal communication, as it was at its onset, it's now used as a central component of eCommerce transactions. Because your local utility company and your cell phone provider will send you email notifications when a bill is due, and a corresponding receipt once you've paid, brands know you'll eventually check your email. It's only natural that it'd be used as part of any serious online sales effort.
Obviously, there are two basic steps to any email marketing effort:
Collect email addresses.
Send out a newsletter, or market to your list.
Strategies, best practices, and variations on how to go about accomplishing these two steps will differ from one industry to the next.
Try these four powerful email marketing optimization strategies:
Provide value

If you only send sales emails, be prepared to lose a lot of subscribers. Resulting in a rather dismal conversion rate. Send valuable content, intensely-targeted to your list, and you'll earn the right to pitch your prospects. They'll respect you, trust your authority in the space, and will have had enough chances to have considered doing business with you prior to your official ask.

Design your funnels

Don't be discouraged if you've been lumping your whole list into one category and emailing every subscriber on each campaign. Moving forward, you can begin to sculpt out defined list sub-sections. For example, a 'previous customer' segment is a no-brainer. Segmented lists for specific business objectives and for specific marketing campaigns not only allows greater granularity in targeting, but it also gives you a greater ability to experiment.

Blog optimization

If your email marketing efforts are stagnant, you may want to look further up the chain. You might have done a great job converting new site visitors into email subscribers, but have you built any relationship with them prior to their opting-in.

The answer to this can make the difference between a "who is this emailing me?"-response or an "Oh, these guys have a course?" type of response.

Work on your blog content, keep it fresh, relevant and useful to your target audience. This practice will improve the effectiveness of your email marketing efforts.

Click To Tweet

The 'tripwire' trick

This is as crafty and slick as it sounds. A tripwire is a very small ask you put directly after an email list subscription in each of your funnels. A tripwire might be $5 or $7 and it has a psychological reason for being used. Studies have shown that people are more likely to purchase from brands they've already done business with rather than ones they've never bought from.

Therefore, it makes smart business sense to get a quick, low-cost sale from as great a percentage of your list as possible. As a result,  they experience what it's like being your customer. Thus eventually make a follow-up purchase.
No matter what tips or email marketing strategies you try, just make sure you don't write-off email marketing altogether. There is money in your list. All you need to do is grow it and get better at harvesting it's potential.