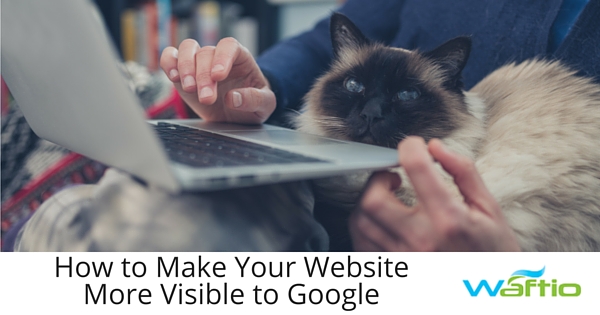 By now we all know that Google is king, in fact, your Google ranking can make or break your business no matter how good your website is designed. Google has nearly 70% market share on search engine searches!  Due to that face, you want to focus on how to improve your site in Google search results and there are a few proven Google suggested steps you can take to make your website soar higher in the search rankings. Some of them are simple, and others may take some time to show improvement but by taking the right steps to make your site more visible to Google, you're setting your business up for more traffic and growth.
Top steps to take to improve your search ranking:
1. Optimize your site
Keywords are one of the most important factors that will determine your search ranking. Google's algorithms pick up your site pages and shows them in the search rankings according to how relevant your keywords are to the user's search. Where you place the keywords on your site is almost as important as the keyword itself. The most important areas for the keyword per page are as follows:
The H1 or heading of the page
As part of the Meta description- the snippet Google displays in the search results page on Google
Body of the page itself- this also includes alt tags in pictures and subheadings. Your keyword should appear in the first paragraph of your body copy and in sub-headings
Be careful not to be spammy, Google's algorithms are so advanced they will pick up on this right away. Google can tell if you are trying to "stuff" words and go beyond natural keyword density! Your best rule of thumb is to design your site pages for your users and not for Google. Put out content that you feel is resource rich, relevant and helpful to your target audience using keyword terms your ideal audience would search.
2. Use the Google Pages
Of course, the more involved you are with Google pages, the better you are. There are several different pages you could take advantage of to help increase your visibility. Google My Business is an easy and great place to start.  When you type in a search for something that would have a physical address, such as dry cleaners in South Bend you'll notice the highest results are from Google Maps.
By updating your information with Google My Business, a map to your business will show in relevant searches soaring your business to the top of the search results.
Another important and sometimes overlooked page to use is Google+. This social sharing site is great for increasing your awareness, growing traffic to your site and increasing your visibility with Google. The best part is all you have to do is update and share posts like you would on other social media pages. Google+ posts often rank quite high in search results on Google.
3. Domain Authority
Your domain authority is another important determining factors in how visible you will be to Google.  The higher your Domain Authority, the more visible you will be. You can use free tools to check your Domain authority such as Moz.  One of the more important factors to improve your DA are links on other quality sites to your site. You can check your backlinks using Google's free tool Google Search Console. Google Search Console shows you how many pages are linking to your site, how it shows up in search results, if Google had any errors while crawling your page, and more.  Ideally, you want quality and quantity but know that a link from a top site like the Wall Street Journal Online is better than 100 links to junk directories and yellow pages online.
To get more links to your page, you will need to produce high-quality, relevant content that others in your niche would want to share. This is more than just your products and services. A blog on your site would be the best place to share content with your target audience and ultimately have others share your content as well.
The best answers could be found directly from the source, Google itself. Google wants your business to succeed because ultimately their goal is to provide the most relevant sites in a user's search results.   There are more tips I could cover, but start there to get a jump on improving your search rankings!