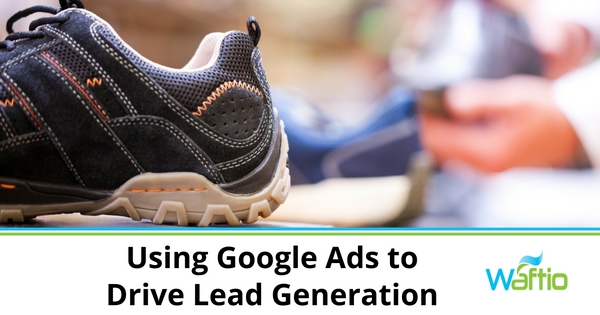 Entrepreneurs are embracing social media to promote their website content and generate sales leads.
Nevertheless, welcoming the new doesn't have to mean saying goodbye to the old items that work. Online advertising in the form of pay-per-click (PPC) ads are still effective provided you know how to use them right.
There are a few PPC ad programs that you can choose from, but Google Ads remain a top choice for driving lead generation among the options. Google is still the go-to search engine, with around 65-70% of all monthly searches done on that search engine, so it makes sense why advertising on it is financially sound.
However, Google Ads are not necessarily cheap. To get a good ROI, here's what you can do:
Design a Dedicated Landing Page for Each Campaign

Aside from giving the impression of customized service, a dedicated landing page also cuts to the chase and gives your target market exactly what they want. Let's say you're a travel agency and you launched a campaign for luxury trips retirees can make. Retirees visiting your page wants to be directed right away to these trips, and not a generic homepage.  Yes, Waftio offers landing page options!

Think of Mobile Platforms

According to Statista, 4.61 billion people are using mobile phones in 2016. That number will go up in the next few years, reaching 4.93 billion in 2018. This means more and more people will be surfing the internet on their handheld gadgets. If your site doesn't display and respond well on a smaller screen, you'll frustrate your potential customers.

Find Out What your Quality Score Is

Before paying for keywords, are you sure they're relevant to your landing page and ad? Or are there better (and maybe cheaper) keywords to use? The last thing you need is to pay for pricey keywords that won't attract the right target market. Luckily, Google lets you check your quality score before you begin so you don't waste money.

Check out Successful Competitors

Want to know what makes their ad campaigns tick? With Spyfu, you can find out easily. Spyfu lets you search for any domain and see all their Adword keywords including ad variations. These findings will help you decide what keywords your competitor dominates, and what keywords are underrated yet profitable.

Use Online Chat to Engage Visitors

Getting people's attention is a crucial step, converting them to buyers/subscribers is another one. After a visitor clicks an ad and is on your page, give them a reason to stay by offering support. Online chat is a good option because visitors don't have to leave the page to contact you. If they have questions, they can quickly send you a message and get the answer they need right away.

Don't Hesitate to Remarket

A lot of people don't take action when they first visit your site. They're there to look around. They leave, with the intention to return (but forget to do so) or with no intention at all. It's your task to remind them about you. Don't be afraid to use a remarketing campaign and target your site visitors. Maybe 2nd or 3rd time's the charm.
With these tips, you'll help your leads turn into conversions when using Google Ads. Partner it with social media remarketing ads to get better results.

Save
Save
Save
Save
Save