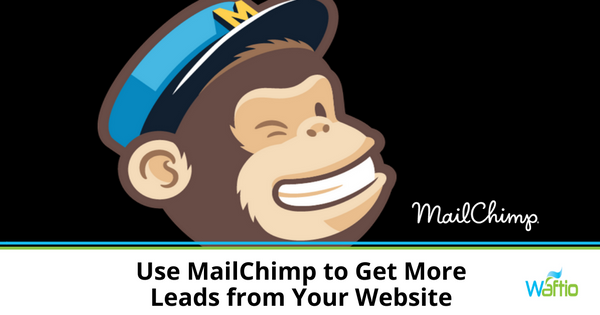 Ask any digital marketer about the key to online success, and they'll tell you "the secret is in the list".  Getting traffic to your website is the first step in the process, but turning them into customers is the tricky, important part.
The key is to capture an email address from visitors and use it to keep in touch until your prospect is ready to buy. A great way to keep in touch and in front of potential customers is a weekly email campaign.
MailChimp is a 3rd party email marketing software that lets you do just that.
What Is MailChimp?
MailChimp is a cloud-based email newsletter system that helps you to collect and store emails from your website, and design, send and measure email marketing campaigns. They are free for your first 2,000 email address and 12,000 sends, which means you can get started and try it out without spending a dime. They also have a paid version which has automation processes for drip campaigns.
Gathering Email Addresses
Use MailChimp to gather email addresses by adding  a newsletter subscription form to your site.  Create a free opt-in offer like a downloadable ebook. People "pay" for the free item by entering their email address.
MailChimp is tough on spam. MailChimp has your subscribers double opt-in to your list.This means they'll sign up on your subscription form and they'll receive an email with a link to click that confirms their subscription.
Adding an existing email list to MailChimp? The double opt-in doesn't apply to email address added directly to MailChimp. But, if you haven't sent an email in a while you may want your first one to confirm their desire to continue receiving your emails.
Create a Campaign
Once you have a list in MailChimp, create an email campaign, include news, deals or interesting articles and send to your customers and prospects. Make sure you include a clear call to action in your email, so your readers know what to do with the information you send.
For convenience, you can schedule more than 1 newsletter at a time. Or to automatically send your blog post to your readers via RSS feed without any effort on your part.
If you pay for your MailChimp account you can send an automatic drip campaign. This is a set number of emails you send for a specific purpose … to move readers through the sales process and convert them to buyers.
Measure Results
One of the best features of MailChimp is their reports and statistics. The detailed reporting features built into the system lets you measure your email open rate, and link clicks to name a few. It tells you if anyone reported you for spam (not good!) and how you are doing based on industry averages.
When you're starting out with email marketing, MailChimp is an invaluable tool that helps you refine your message and delivery. I'd recommend you spend some time reviewing and analyzing each report you get and adjusting your email marketing plan accordingly!
Save