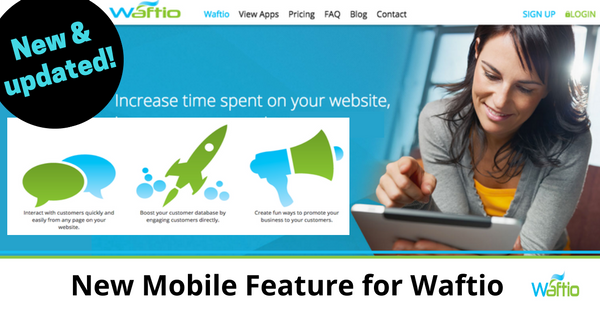 Early next year, Google will roll out an update to build upon the overall mobile-first use of the Internet by daily web users. Since over half of Google's searches come from mobile devices, the focus on improving the mobile search is unsurprising. One of the things the upcoming change focuses on is reducing intrusive interstitials (especially pop-ups) that hamper the mobile experience and frustrate users by blocking access to content unless users take action. The following examples of pop-ups violate Google's new mobile search rules:
Interstitials that make content inaccessible immediately after visitors come to the page from the search results
Pop-ups users have to dismiss before continuing on the site
Pop-ups that mimic the above-the-fold part of the page but the original content is inlined under the fold
Websites that don't meet Google's new standards will be penalized. If the content you have worked so hard to produce is visually obstructed by a pop-up (in a way that violates Google's criteria), the site's mobile rankings may go down.
In response to this new update, we've made a few changes to our Waftio app.
To be helpful to all users of Waftio, we've altered the way pop-ups can be used so you have more control.
What does this mean for your website?
We've added a feature to Waftio that puts you in control of your site's mobile user experience with Waftio. Our new update includes the option to disable pop-ups only on mobile devices. This way your site won't hinder mobile visitors view of your content. Hence, your visitors will have a more pleasant time navigating the site.
This is an optional item to turn on in the Waftio settings area.  We keep you in control and give you the power to continue to grow leads with your website!