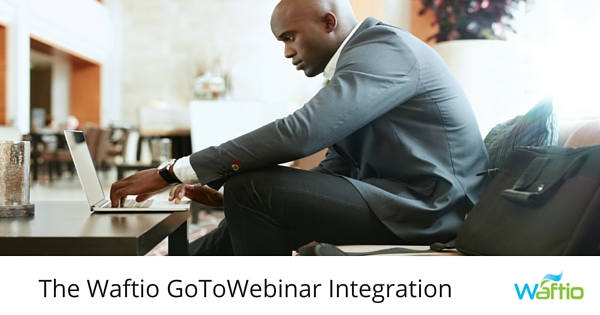 Webinars, a cross between offline seminars and the online classrooms, allow people to interact with experts they normally will never meet. In return, marketers get a captive audience, interested in their specific industry topic, that has already self-identified when they signed up for the webinar. This makes webinars one of the best tools in the marketer's toolkit for lead generation. While many other Internet marketing strategies can drive traffic to your website, webinars have an additional advantage of identifying who it is that has visited and gathering their contact information.
Here's a few ways to craft a webinar that will draw plenty of potential customers straight to your doors.
Pick a Killer Topic
Have you noticed how many people are asking you to reveal some of your secrets online? Do your customers all seem to have one unique problem that reoccurs that you happen to excel at solving? Explore topics with large appeal. Check trending topics in social networks or search engines. You'll get massive interest that way. Announce your topic on social media channels and send them back to your website to sign up for the webinar.
Make It Exciting
You can limit the attendance to give it a more intimate feel or make it a massive two-hour event with multiple speakers. It's your choice. To set a webinar up with multiple presenters, offer to cross-promote their products and services. Add video and slides to your solo presentation to make it juicier. Include some Q&A. Many people sign up for seminars in the hopes of getting their questions addressed, instead of buying personal consultation time. In this way, you can serve these people in a public venue while creating more lead generation opportunities for yourself.
Do Double Duty with Seminars
You can create marketing material from a seminar, as long as you have permission to use the materials this way from your attendees and presenters. Just take a short clip of a speaker panel, answering one question, or the demo of a specific product or service and publish it to video on Facebook or YouTube. Use snapshots for Instagram. Create transcripts from the webinar and include it in ebooks or as promotional material. Create a survey to find out what types of future topics your participants want to hear more on. Don't let the end of the seminar be the end of your interaction with attendees!
Keep Them Wanting More
To make sure they stay in their seats for the whole seminar, add a drawing at the end for a big prize for attending the seminar to be given to someone who is present at the end of the random drawing. This can give people more reason to participate and stick around, leading to more opportunities to market other products and services while in the seminar.
Why Waftio Is Ideal for Webinars
Waftio can let you customize your registration and signup form with your design and style. You can collect as much or as little information as you want upon signup. With its integration with your GoToWebinar account, you won't waste time duplicating effort across multiple systems. It's all very seamless to the user and you, the business owner. Watfio also has a survey app that you can use after the webinar to help you get some ideas of what worked and what didn't and how to improve future webinars.
Next time you are thinking of setting up a webinar, use Waftio and watch your marketing leads skyrocket.