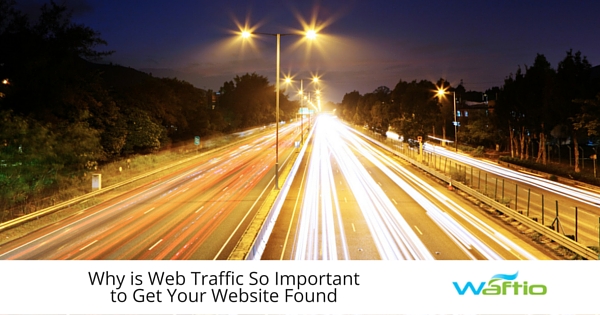 So, you have a website, and you're wondering how to get noticed.
The question quickly becomes how to set your site apart from the rest. When it comes to getting traffic online, search traffic is paramount to success. Google is and has long been the top dog of search engines and their rules matter most in the area of optimizing your site for repeat and new visits. Wouldn't it be nice if Google simply published a guide to winning in the search engine ranking realm?
If Google released specifics on how to get the best results in their organic search, they'd quickly have hoards of opportunistic webmasters trying to manipulate the search algorithm for the better search engine exposure. Instead, Google has been rather hush-hush about what specifically will get you to the top of a search page for any given search term or phrase. They want the naturally best sites to rise to the top.
One thing they have made abundantly clear is that if your site is getting traffic already, they're more likely to send additional traffic your way.
If you're not getting traffic, Google is less likely to take a chance and send you some of their precious search engine users. Here are a few of the most successful methods of gaining some initial traffic to your site. Once you've capitalized on some or all of the methods suggested here, you'll have sent up a flare into the sky of the web, letting Google and other search engines know that you're serious and have a site worth visiting.
Great, original blog content:
If your site doesn't have a blog, start one immediately. If you have a blog and don't publish regularly, start doing so. If your blog is well-populated with content but it isn't getting traffic, you're either not promoting your site well enough, or you have unoriginal content. It may pay for you to find some capable writers either from within your organization or in the freelance market. If the content is engaging, and people come back regularly to check for updates.
Social media:
Perhaps the notion of using social networks as your first means of building traffic seems obvious, but just like with blog content, originality and persistence matter. Don't use every possible social network but use the networks your target audience is using and double-down on building a strong presence on those sites.  Share your content not just once, but multiple times and multiple ways (as an image, link, and intro posts with video etc)
Paid traffic:
Paying for traffic should be seen as a last resort if neither of the first two suggestions bears much fruit and time is of the essence. If you have a marketing budget, there are paid traffic networks including Google's own, AdWords, and Facebook Ads, which can help you target specific keywords and audiences.
Email List building:
This method won't start working fast out of the gate unless you're already sitting on a massive pile of captured email addresses. If not, create a free opt-in offer to collect addresses.
In the early phases of launching a site, it's easy to get caught up in the basics such as deciding on a platform, a hosting method, and design. Once you have your site online, the question then becomes one of making your site valuable, and worthy of receiving traffic. Content matters!  Regular, new, resource-rich content is needed!
If you're diligent with the basic approaches, you'll soon see noticeable results.