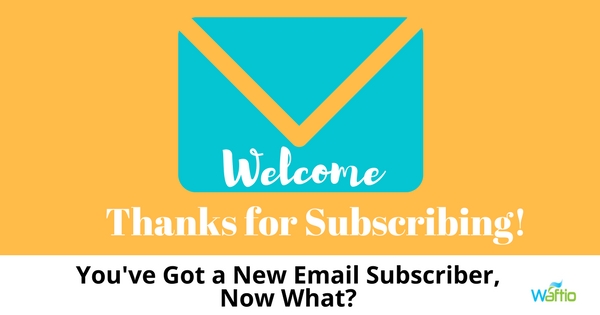 Building an email list is so important for your business. It yours, you own it, and it won't disappear. After your list is set up, what do you do? Learn what your next steps are.
The Welcome
Get your relationship off to the right start by giving them a valuable welcome email. Your welcome email should introduce to your brand, show your personality and some of your most useful content. Promotion codes and a list of your most popular resources offer an excellent way to get started. Let the subscriber know how often they should expect your emails, and do your best to stick to that schedule.
Long-Term Nurturing
While your email list is an important source for customer conversions, your emails shouldn't be filled with pushing sales tactics. Buyers need to trust your brand before they decide what they want to buy from you.
Stick to your email schedule and fill your newsletter with interesting content. Buyer's guides give subscribers the opportunity to educate themselves about your product and industry. Mix in promotional messages, so you're top of mind when it's time to purchase.
Behavior-based Messages
Another use for your email list is sending messages based on the subscriber's actions. If they add something to their cart and leave the site, an abandoned cart email reminds them and may entice them to finish the checkout process. An order confirmation email is another example of a triggered message.
These messages arrive immediately after the subscriber acts, or shortly after. You reach them in critical decision-making periods and may be able to persuade them to make a purchase and overcome their sales objections.
Personalize the Experience
Email personalization comes in a few forms. At the very least, using the subscriber's name or another unique identifier is a must. Most email marketing tools make adding this information easy and straightforward.
Segmentation is another excellent way to offer relevant, customized emails. Demographic information, interests, previous purchases and consumed content are a few options for separating subscribers into groups.
Your email marketing list is an extremely important asset for your brand. Implement these suggestions to maximize your email marketing value and boost your cash flow.