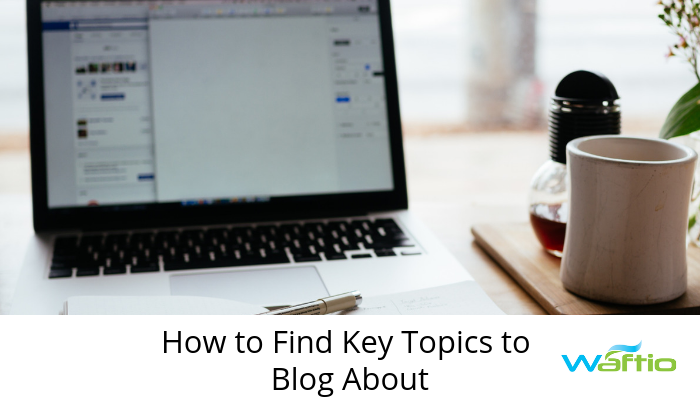 The benefits of blogging on your website are quite obvious. Aside from the key value of search exposure, blogs help businesses generate new leads as well as keep existing customers happy. Blogging also boosts SEO performance, builds authority, and supports other digital marketing initiatives. This makes finding the right topics to blog about vital.
While you can't always wow everyone, it's critical that you consistently come up with resource topics. Therefore, not only engaging the majority of your readers but also add value to their lives. And, of course, are related to your business. Here's how to find these topics.
Take inspiration from your blog's comments
One of the best sources of blog topics is the comments from your previous blog posts. This especially applies if you have a dedicated reader community that's always looking forward to your posts. After reading, they're likely to have an opinion on the posts. Some will question your position on the subject, others will side with you, and then there are those who'll share their views. Use these responses (positive or negative) as new blog topic ideas. If need be, ask the commenter to elaborate and use their points to build an outline for your next blog post.
Check out what your competitors are doing
There are several advantages of checking with the competition. For instance, it gives you a glimpse into what works for businesses in your industry. Also, you're guaranteed to learn about keywords you previously didn't know about. The great news is that there are tools designed to simplify this job, including; BottleNose, Topsy, and BuzzSumo. A quick search on BuzzSumo will not only reveal your competitor's last blog post, but you will also discover the keywords they used as well as the level of engagement (traffic, shares, comments, etc) the post received.
Use headline generator tools
Aside from competitor comparison tools, there are tools designed specifically to generate blogging headline ideas. You simply enter a keyword (or keyword phrase) and a list of possible topics is generated. Such tools include SeoPressor, BlogAbout, and HubSpot's blog topic generator. A word of advice though – always conduct keyword research first before using headline generator tools. This way, you get to kill two birds with one stone – you get top performing keywords, guaranteeing favorable Google ranking, as well as generate top headlines for maximum clicks.
Leverage social media networks
Social media is where all the hot topics are discussed these days. Whether it's consumers arguing over how to sell a home or marketers promoting seasonal offers, you're certain to uncover several new topics to blog about. Quora, in particular, is an excellent place to take your blog topics search. You can ask a question and see how people respond to it. You can also read other people's posts and replies. All of these can lead to new ideas. Facebook, Twitter, Pinterest, and Reddit are other social media networks to consider.
Repurpose old content
If your business engages in digital marketing, it's likely that you have hundreds if not thousands of articles sitting on your website and at least as many videos, infographics, industry reports, and email newsletters on your server. Whenever you find yourself short of blogging topic ideas, feel free to comb through these old content pieces for inspiration. You can pick up a whitepaper you published 3 years ago and turn it into a blog post based on the latest updates; locate an outdated blog post and add a few points to bring your readers up to date, or turn the last video you uploaded to YouTube into a short post.
Essentially, the options are there and the benefits of new content on your website are significant for traffic that can turn into new customers. Take time to use some of these ideas and start a new blog post this week!