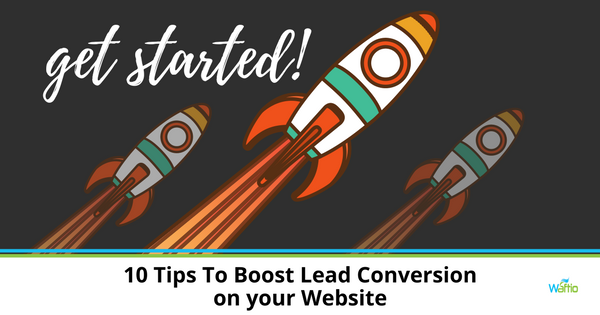 It takes a quality website to boost your leads and sales. Implementing new strategies can be a real can of worms. Statistics indicate that 63% of companies experience problems in generating and converting leads. It ranks as the top problem along with having enough capital. Just like every cloud has a silver lining, there are many options available to bail you out. Relax and read on as I illustrate the best tips on boosting your lead conversion on your website:
1. Call-To-Action
Your call to action should be your priority on your site. A compelling call-to-action that increases lead conversion is targeting its users. Get to know your users like the back of your palm to be able to tailor a perfect and effective call-to-action.
2. Attractive Incentives
Create an incentive for every visitor that signs up on your website. A pop-up that opens when your visitors are moving their cursor to close your site will not annoy them and get additional subscribers. The incentive should answer a visitor's questions or solve their pain like:
Education about particular products or services
Discounted products
New products
Free gifts
3. Use The Experts In The Industry
Positives reviews from the experts in your industry can work wonders if not miracles to skyrocket sales. Your brand not only gains credibility but also earns trust. People buy and give their personal information to businesses they trust. Get the experts to provide a positive review on your website's blog or landing page.
4. Quality And Relevant Images
It's no joke when they say a picture speaks louder than words. Place a clear and relevant image next to your magnetic text. The image will grab the visitor's attention and draw their attention to the text.
5. Link A Call-To-Action On Your Landing Page
Forgetting to link your call-to-call to your landing page is a grave mistake. Always direct prospective clients to your products and services on your website. Call-to-actions increase your lead conversion because you're clearly asking visitors to take an action. The ball is in your court, keep your fingers busy!
6. Straight Forward
Be creative but avoid overdoing it to a point where the user gets confused on opening your site. Your message should be simple and understandable. The site should be easy to navigate.
7. Give A Reason to Choosing You Over The Others
Explain why your products are best. Be unique and add value to your products. Customers have trust and are loyal to brands that keep on improving their products according to the customer's needs.
8. Collect Leads
Create a lead generation form and direct your users to fill their information. The form can be a pop-up or on the sidebar of the website. Come up with a well-tailored message that entices the leads to buy.
9. Social Platform
Use social platforms like Twitter, Facebook, LinkedIn, Instagram, or YouTube to promote your brand and redirect clients to your landing page.
10. Impeccable Customer Service
Respond to inquiries and messages on time. Embrace live chats and extended phone services.
Get ready to see your lead conversion grow as your bank account swells. You can now smile into the bank. Got all that in place?  Or do you need help?  If you need help our parent company Digital Hill can help!