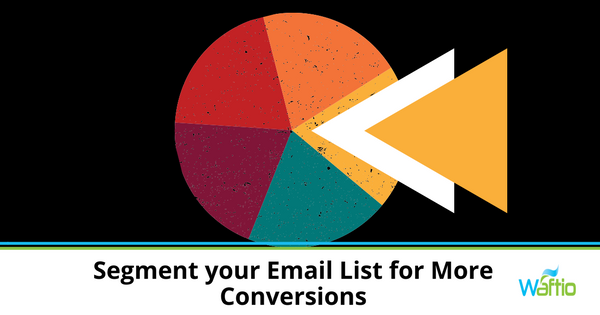 Have you heard, the money is in the list? The email list, in this case.
Did you know you may be leaving money on the table if you mail the same message to your entire list? Send the most relevant messages to their inboxes, not just any message. This in an efficient and scalable solution with segmentation.
What is Email Segmentation?
Email segmentation divides your email list based on custom factors. You can split up your list with some of the most common methods being by geographic location, age, income and job title.
The specific factors you choose depends on your type of business. Add a behavioral tag to categorize a user. Have they ordered from your store recently, did they buy something last year, or are they a new purchaser? Nurture each list segment with the offers and content that they need to increase your conversion rate and lifetime value of the customer.
If you provide services, look at where the subscriber is in your marketing funnel, any actions they've taken on your website and whether they've been in contact with your team.
The sky's the limit on the segmentation you choose for your subscriber. So there's no reason to take one-size fits all approach to your list.
How to Segment Your List
Most email marketing and marketing automation services allow you to sort readers into different groups based on the information they provide. You can automatically do this by sorting users on the subscription form.
For example, if you offer several products segment your list by the product purchased. Progressive profiling allows you to capture more information every time a person goes through one of your forms. You might ask for an email and name on the first interaction. Then expand to their company size, income and questions about their pain points in the next.
The second way to segment is by links clicked.  Start with a general list. Send out an email with 3 key, unique links to different areas of service your company offers. You can segment your audiences by those who clicked service link 1, the second list for service link 2 that was clicked, and the same for the service link 3.  Furthermore, you ow have three lists with people who were interested enough to click a specific area.  You can then send each follow-up emails specifically related to the area of service they clicked on in the first email! That's segmentation.
Get the most out of your email list by providing a custom experience that's valuable to your readers. You'll see more leads, conversions, and revenue for your efforts.