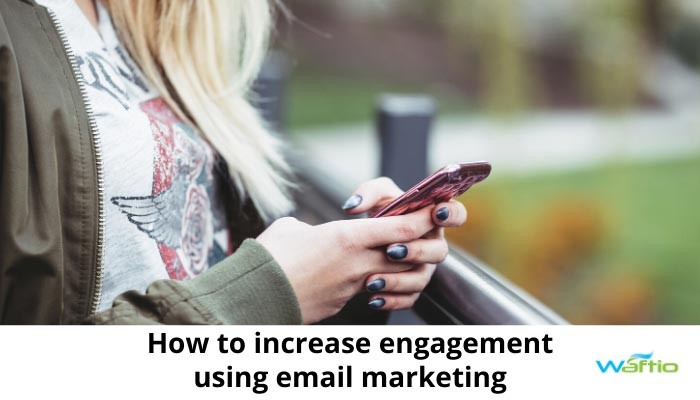 Email remains one of the best sources of traffic, leads, and sales for digital marketers. Not only is an email campaign easy to set up and run, but email ROI is also higher than any other marketing strategy.
The advantages don't end there. The number of email users hit 5.9 billion in 2019, according to HubSpot. Up to 99% of these users check their inboxes at least once every day, with the average user checking their inbox ten times per day on average.
It keeps getting better;
At least 59% of email users say that emails influence their purchase decisions.
Up to 4.24% of email traffic ends up making a purchase, according to Monetate.
More than 59% of marketers say that email is their biggest source of ROI.
Quick Ways to Increase Engagement Using Email Marketing
With the above stats in mind, you might be wondering how you could improve your email marketing campaign. One of the easiest ways to improve your email marketing strategy is by boosting your engagement rates.
Email engagement is "a measure of how people interact with your emails." Engagement, therefore, is defined by three key aspects of email marketing, namely;
Open rate
Click-through rate
Conversion rate
So, how can you boost your open, click-through, and conversion rates? The following are three proven tips to help you get started;
1. Perfect your subject lines
Social Media Today recently found that a staggering 47% of email recipients decide whether to open an email based on the subject line. Put differently, the subject line can make or break your email campaign.
As such, you must always have a subject line and make it worthy of the recipient's time. Some tips that have proven to work in the past include personalization, proper grammar and correct punctuation. Open rates increase by as much as 37% when you personalize the subject line.
Sticking to a moderate length, incorporating numbers and emojis, and providing a trustworthy "from" address are other tips that will boost your open and click-through rates.
2. Segment and personalize
Segmentation means dividing your contact list into buckets. You can segment based on a range of factors, including gender, age, location, and customer position on the buying curve. Segmentation, according to MailChimp, increases open rates by as much as 14.7% and boosts click-throughs by up to 100.95%
Once you've segmented your list, focus on personalization, i.e., writing your emails for individuals as opposed to the group. Learn what each person on your list wants and focus on addressing those needs at an individual level.
Personalization can boost email marketing revenue by up to 600%. When done together with segmentation, expect revenue to jump by as much as 760%
3. Optimize for mobile devices
Approximately 49% of all emails are now opened on mobile. In 2019, in the US, 34.8% of all emails were read on iPhones, while 8% were read on Android. Up to 42.3% of recipients deleted email messages that weren't optimized for their mobile devices.
Further surveys by Campaign Monitor reveal that 33% of all email clicks come from mobile. For every three click-throughs, one is from mobile.
It is, therefore, critical that you optimize your email campaign for mobile. Use mobile-ready templates, shorten the subject line to around 30 characters, and write compelling preheader text. Additionally, balance image size and text to fit mobile devices.
Remember to Observe Best Practices
Aside from the three points above, always observe industry best practices, especially when it comes to sending times and sending frequency. If you can implement all these tips, success is guaranteed and you will increase engagement using email marketing.