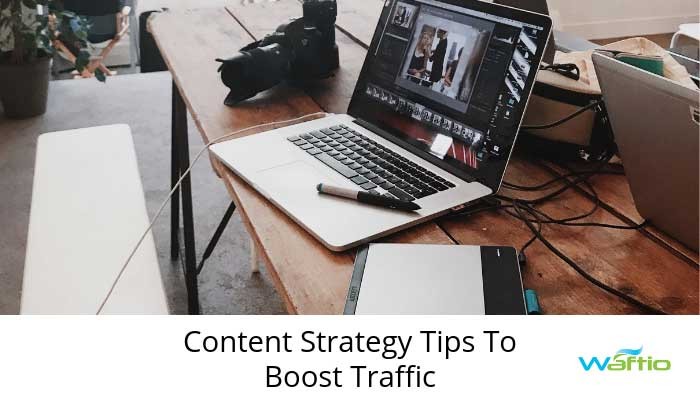 There is no doubt about it, content, is, indeed, king. However, you need to ensure that potential consumers are seeing your content. By implementing these content strategy tips, you will begin to see results in terms of a boost in inbound traffic in no time.
You can reach your target audience, and increase your chance of generating quality leads by using the following content strategy tips.
1.  Use Attention-Grabbing Headlines
Before publishing any post, make sure that the headlines on your posts are real eye-catchers. However great your content may be, one too many people may skip over reading the posts because the headlines are not enticing enough.
2.  Focus On Long-Tail Keywords
Conversion rates are significantly higher with long-tail keywords compared to general or common keywords. These keywords drive in more targeted traffic, resulting in less bounce rates. Targeting long-tail keywords should always rank high up in your content SEO strategy.
3.  Include More Video Content
Create engaging video content and begin to watch your traffic numbers soar. Product video demos are always a great hit, and you may have helped that customer who may have been having some difficulty using your products.
Seeing is believing, video demos may be the thing that convinces a prospective buyer to go ahead and add your products to their shopping cart.
4.  Include Infographics
A good percentage of your target audience, are likely to enjoy visual content. Think single and mixed charts, informational lists, and other types of Infographics to make your content more visual. You can use a comparison infographic to highlight the features and benefits of your products. A location-based infographic can also be perfect to show your service locations and physical location of your outlets.
5.  Guest Blogging
Create captivating content and post on reputable blogs or websites with a readership that fits well with what you would consider your target audience. Always link back to your site on these posts, and you can expect to see an increase in the quantity of quality inbound traffic.
Similarly, invite others to write guest posts on your blog. Guest bloggers will more than likely link and share to their posts on your blog, which is a great way to reach more readers and score you quality leads.
6.  Use Internal Links
Optimize the use of internal linking to, for example, showcase your products. On those top-quality blog posts, be sure to include links to other pages on your website as well as other posts on your blog that will add real value to the reader and their interests.
7.  Good Old Email Marketing
It's tried and tested. Email marketing works. Remember to be tactical about your email marketing lest you end up with the exact opposite of the results you hope to get.
Make your emails short and straight to the point. Whether it's a new product you wish to introduce, a reminder, or running promotions, pass across the intended message without bombarding the recipients with several long emails.
8.  Active Social Media Presence
Create and maintain an active presence across different social media platforms. Share your content on social media and ensure that the content is high quality, which will prompt your readers to share it.
Engage with readers in the comment sections and answer any questions that they may have in a timely manner. Join groups and be an active participant help get your name out there.
There are definitely more ideas worth adding to this list. That said, you can look forward to generating more leads, boosting traffic and increasing your conversion rates by beginning to implement these top content strategy tips. With every day that goes by without you implementing such strategies, you lose out on the opportunity to grow your brand and business.