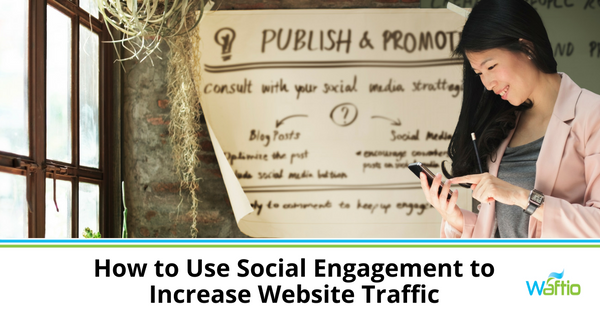 If your company has been resisting social media because of the, well, social part, consider giving it another look.
Social networks can be a simple, yet effective way for new customers to learn more about your business, and for existing customers to build their loyalty. These networks can be places to engage with users in conversations, show off your cool staff and your cooler products and services, get people excited about what you do, and make it easy for them to buy.
Why is it important? Look at the numbers. As of June 2016, Facebook has 1.71 billion monthly active users worldwide, and 1.13 billion daily active users. Twitter has 84 million monthly users and Instagram 200 million. Granted, not all of these users will be interested in your business, but it's likely that people in your target market will be on one or even all of these networks. And who knows? Given the global nature of the Internet, some unexpected customers in other parts of the world may want what you're offering.
Companies looking to take their social networking seriously can try these strategies to drive business.
Start blogging

Part of the reason that some companies are intimidated by the idea of social networking is the fear that they always have to come up with interesting things to say. A smarter solution is first to focus on creating and maintaining a company blog. Doing this will accomplish two things: it will give you all sorts of fresh things to talk about on social media and drive people to your site. It will also provide fresh content for people who visit your page. What you don't want is to have a site that never changes. Newcomers may like visiting once, but you won't get the return visits you need.

Make it easy to interact

Design your posts to get people talking, whether it's a current blog post, your thoughts, a photo, or someone else's post you are sharing. You can throw out a question or a theme and encourage people to respond. Each platform has its own version of "I like this," such as a thumb's up, heart or star. But what's even better is when people share your post. This extends your reach and draws in more people who may not have seen your initial post.

Make every path connect

Include links to your site in every social media post as a call to action. Drive site visitors to your social media. Push your site and social media all in any other communications, such as email newsletters, direct mail, texts, or other marketing materials. This global approach is a good way to get noticed, even if someone isn't part of one network.

Make it mobile friendly

Desktops and laptops are still used; more people are visiting sites and social media through their mobile devices. When planning your social strategy to drive sales, make sure everything looks good and functions on common mobile devices.

Consider "promoting" posts

Major networks encourage businesses to pay to have their social activity be seen by more users. Posts can also be targeted to appear more in front of certain demographic groups of likely customers (men/women, certain age groups or locations.)
Implementing these keys can help a business drive social traffic to their website.  Combined with a lead capture strategy on the website, this is a strong form of marketing known as social lead generation.  The key is engaging and growing your audience on social and then moving that community over to your website.
How about you?  Are you using social media for lead generation?