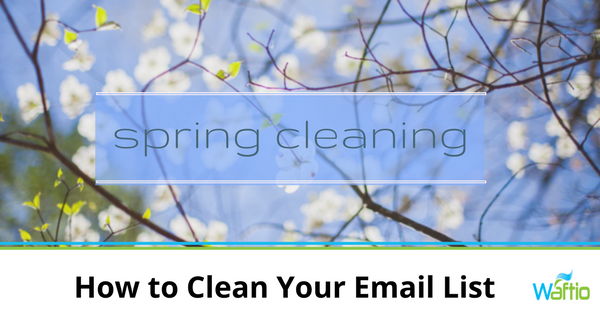 You need a healthy email list to be successful at email marketing. Ongoing list maintenance keeps your deliverability high and conversion rates at an acceptable level. Use these tips to get the most out of your email list.
1. Purge Inactive Subscribers.
If too many people delete your emails or mark them as spam, all of your messages may go straight to the trash. Reach out to inactive people. Inquire if they still want the information and messages you provide. If not, take them off of the email list. If they're interested later on, they know where to find you.
2. Be Consistent
You don't have to email your list every day to see results. You do need to be consistent if you want to email your list once per week, try to stay with that pace. Focus on quality over quantity. You're competing with countless other marketing messages in their inboxes.
3. Track Your Open and Click-through Rates
Do you know how many people opened your last email? Your click through rate? Pay close attention to your email stats. Track:
The type of emails that work best with your subscriber list
Open rates
Click-through rate
Device the email was viewed on
You can learn a lot about your subscriber preferences and use that information to improve with each message.
4. Provide Value in Exchange for the Email Sign-up
People have crowded inboxes, so you need a pretty good incentive to get space in there. If you run an e-commerce store, you can offer free shipping or a discount on their first order. For B2B companies, ebooks or a comprehensive guide to your industry is a good way to attract new subscribers.