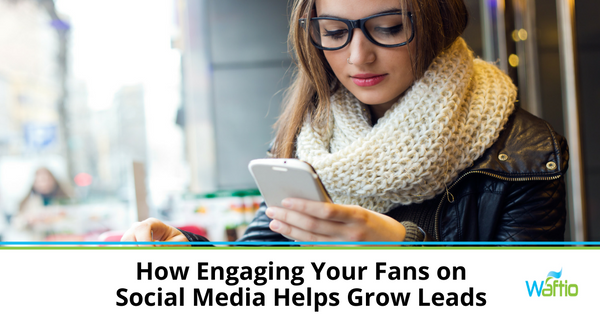 Training your sales people to go from good to fantastic is challenging. But there's a large amount of readily available information regarding lead generation that can be helpful in growing new leads.
What if I told you that there's a sales tool that can accomplish all this – and more? It doesn't require a fancy company car; no expense account and business cards are useless. The cost is free (yes, free) and it works late at night, on the weekends, and even holidays. This invaluable sales tool is social media.
Some business owners view social media as a tool to use occasionally for marketing or, as an afterthought. When you engage with current customers through social media, gathering new leads is possible and has a fairly low entry cost.
Social Media Selling
With social media, you aren't giving a sales pitch. The rules of engagement are unique, but necessary to follow if you want to effectively acquire new leads.
Make sure you focus on what your customers say. Don't worry so much about what you want to say. During any social interaction, remember the following:
Avoid pushing your products or services
Do not focus on yourself
Don't recite a sales pitch
You aren't trying to "sell" on social media, you are just trying to communicate. What does Selling on Social Media Look Like?
You know someone is selling if the majority of their posts focus on a service or product they offer. Or, if they list all the benefits of choosing "them" over the competition. Other signs of social selling include:
Sharing employee details
Posting information or images of awards their product or service has received
Featuring a testimonial about the service they provided
This is all focused inward, on the company.
When someone thinks about who to follow on social media they usually (intentionally or unintentionally) think "what's in it for me?" If you only rehash your selling points, they're going to turn away.
Educate, Excite, Engage
These are the three "E's" of social engagement.
You want to provide your customers with education. Tell them something they don't know or help them make informed decisions about purchases they make down the road.
Make your posts exciting. Think local, think big, think different. Don't post the same thing everyone else is. Let your customers know you care about more than just getting a sale.  Be a resource and a go-to value-adding source for the best information in your industry.
Once you have a prospect's attention, you can engage them. Listen to their questions and concerns. It's important they know you care about what they have to say and what they need.
The Bottom Line
Engaging your customers on social media means they're waiting for what you have to say. They are also going to share this information with their friends on their social accounts. As a result, you can get new fans that will want to hear what you have to say. Social media offers powerful lead generation benefits. Use it to its full potential to increase your business sales.