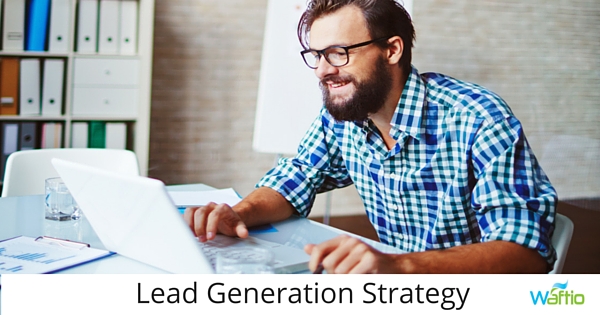 What are the goals of your lead generation strategy? The answer to this question is a good place to start, but is that enough? It's true that no two businesses are alike, and no cookie-cutter marketing solution can be applied to all businesses.However, when it comes to lead generation, there are a few strategies that can work quite broadly across many industries.
These timeless strategies can work for virtually any business, organization, person, or idea as long as it involves an online presence. Read on to find out the strategies you can use to maximize the results of your lead generation efforts.
How many leads do you need to fill the pipeline?
You're probably saying, "as many as possible!" However, as logical as that seems it's not really workable. Come up with a realistic number. An exact number could be challenging to determine especially if you don't have past sales metrics for your products and services. Along the way, you'll get a better idea of what metrics are important to track, as you calculate your desired number.  Break it down to a monthly basis.  Is it 50?  If you have 50 a 8% closure rate, is that enough good leads in a month?
Capture the attention of your target audience
Understand what your audience wants and view your content from their perspective. Keep in mind, some of your visitors will never return to your website if you fail to capture their attention. Although asking for an email address is essential, many people are not willing to give it away. Sign up buttons no longer work effectively, they're too common and easily overlooked. In this case, you'll need to use other ways to capture their information.
One of the best ways to know what your audience wants is to ask them. A survey works well for this. Your salespeople may provide valuable insights as they communicate with your customers on a daily basis. Once you know, you're better equipped to generate content that captures their attention, and eventually more leads.
Maximize the rate of opt-ins
Getting the lead to a page on your site isn't enough. You have to develop an effective opt-in strategy. Capturing attention is only part of the battle. You've probably noticed the gap between traffic generation and lead generation. Some one-time visitors will ignore any attempts to get information from them.
Your landing page and offerings should be compelling enough to seal this gap. Using lead magnets like subscriptions, webinars, eBooks, bonus tips, free trials, email opt-ins, and training videos can effectively capture the interest of your audience. Your focus should be getting their permission to market to them.
Optimize your landing pages
These are used for single marketing campaigns. Landing pages essentially capture leads and tempt potential clients. They're important stepping-stones before going further into your sales program. Don't overwhelm your visitors with promotions or information about your business, but focus on one specific goal. Confirm the promise made by your landing page click source, and deliver the same.
Don't focus on one method of lead generation, as it may limit the effectiveness of your overall marketing program. Multi-faceted approaches tend to create more buzz in the market, save time, and improve your results.
That's a wrap on some time-tested tactics to grow leads on your website.  What's the next step you need to take now to improve your website lead capture?  Needing a tool to make it easy?  You're on the right website!